Why buy with the Saguy Elbaz Team?
WE LIVE AND WORK IN MONTREAL
We have over 10 years of experience working with Sotheby's International Realty Québec. We are among the top real estate agents in the area. Born and raised in Montreal, we know its surroundings like the palm of our hands.
WE UNDERSTAND TODAY'S MARKET
Thanks to our access to the most recent market data, we can give you advice on realistic purchase prices. We can also share comparable homes for sale and a history of market data so you can rest assured that you're getting the most for your money.
WE ALWAYS GET THE BEST DEAL POSSIBLE FOR YOU
One of the most difficult tasks when buying a home is handling the negotiations. We will help you stay objective and provide insight on your offers so you end up with a deal that has your best interests in mind.
YOU'LL GET FIRST ACCESS TO THE NEWEST LISTINGS
We have the inside scoop on the latest listings –even before they're posted on MLS. We always stay up-to-date with what's available. Through our relationships, we can quickly assess the seller's situation in order to give you advice on offer negotiation tactics.
WE HAVE TRUSTED CONNECTIONS
As you buy a home, you may need to hire additional professional services, including inspectors, lawyers, moving companies, mortgage brokers, etc. Let us recommend a reputable professional that will make you feel comfortable.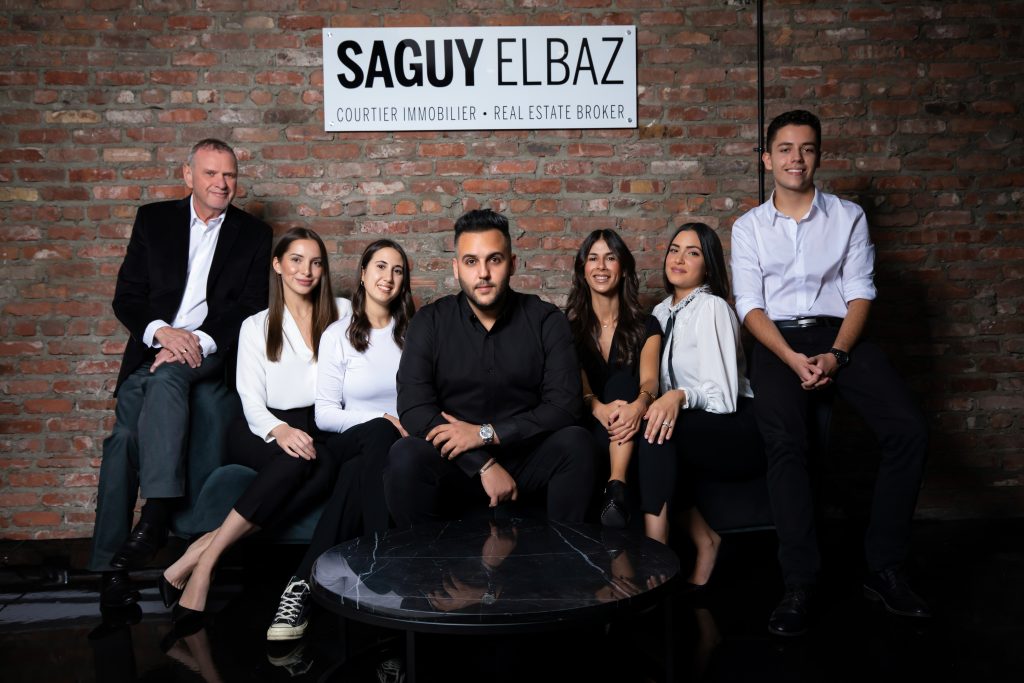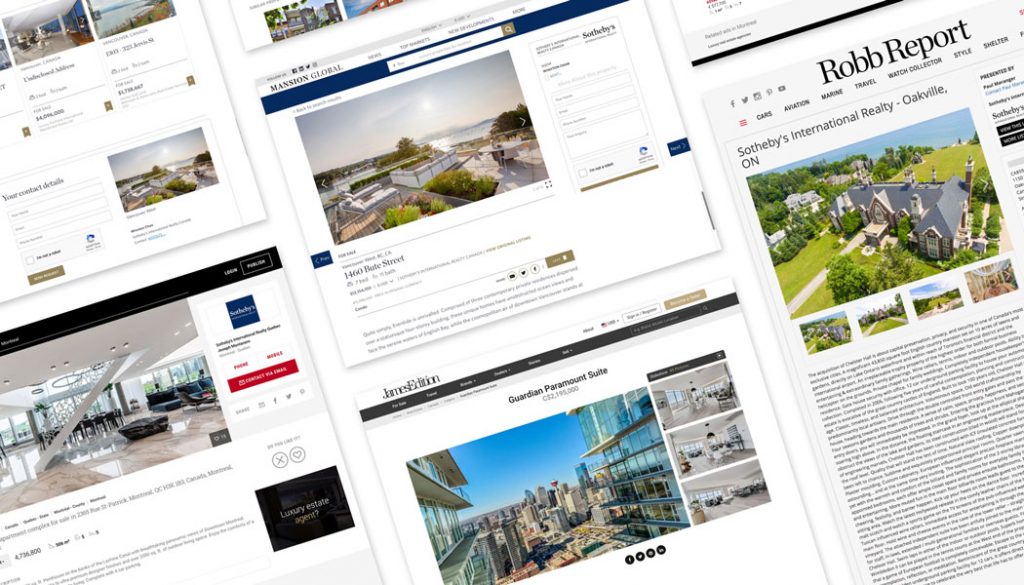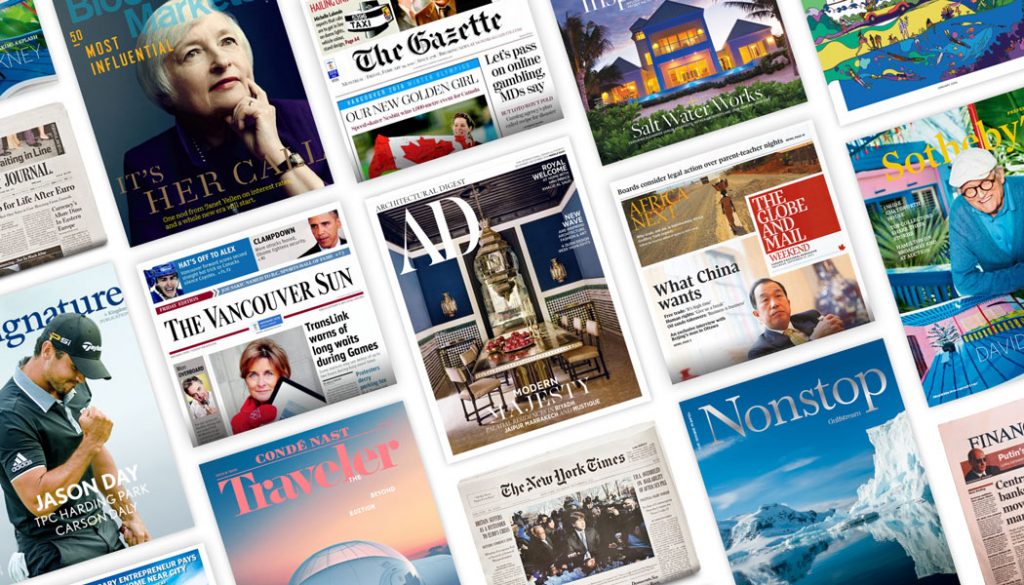 Why buy with Sotheby's
International Realty?
We help maximize the long-term value of your home with negotiation skills and strategies that help secure your home at an optimal price.
Secure your dream home at an ideal price for current market conditions with advice and specialized expertise from our top brokers.
2 - Unlock Property Value
If buying your next home depends on the sale of a current one, Sotheby's International Realty Québec helps you to maximize the return from your home sale with our global marketing platform and distinguished brand positioning.
4 - Confidence and Clarity
At Sotheby's International Realty Québec, understanding your personal and financial goals is our first priority. From there, we empower you with market insight and strategic advice so that you can make decisions with confidence.
KNOW WHEN, WHAT & HOW TO BUY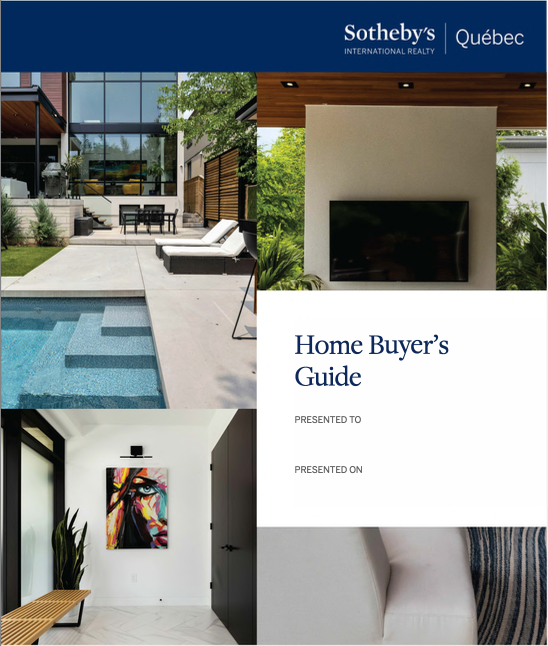 KNOW WHEN, WHAT & HOW TO BUY
Get instant access to our complimentary Home Buyer's eGuide, with essential tips, checklists and information to help you buy your ideal home.
Tell Us What You're Looking For